I've been doing "What I would wear right now" posts for quite some time now, but I found them quite simple and almost boring, as I was showing you guys one simple look, that I would love to wear. So therefor I've decided to bring it to the whole new level and start creating much bigger and more diverse posts. I've seen many bloggers doing these "shopping lists" and I believe this type of a post can be really helpful to some of you, that are looking for some inspiration and different outfit ideas.
So in today's post I prepared three summer looks, for three different occasions, that I would wear in a second:
My second look is my go to beach look. It's colorful and bright, just the way I prefer my beach outfit to look like. I've been a huge fan of mixing blue and yellow and since a beach towel is one of the main necessities, it can also be one of the main accessories. Of course you must never forget the hat, sunglasses and sunscreen, to protect your head, eyes and skin, but I also like to bring my Morocconoil with me, to protect my hair as well, since they like to get really dry when spending the whole day at the beach!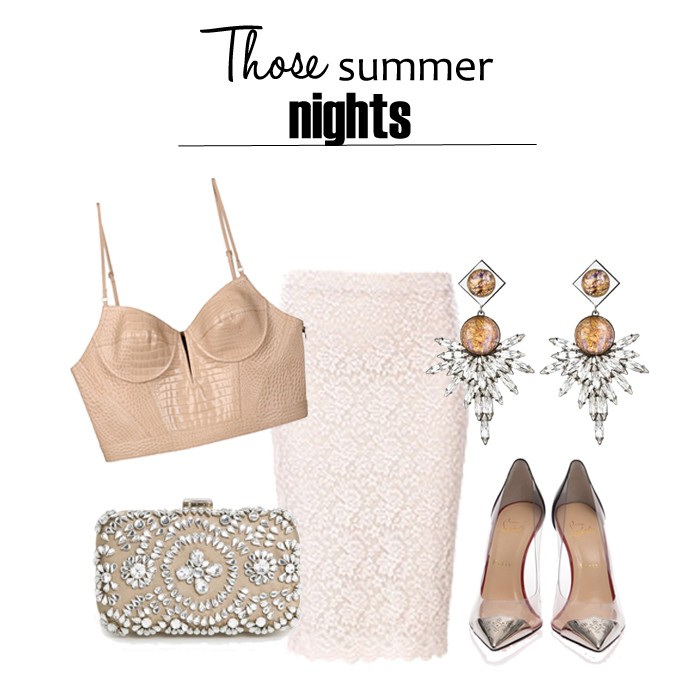 Last but not least, it's an evening look. As you can tell I've been a little bit obsessed with nude color lately, so I've decided to keep the whole look in the same color pallet, but making it so much more interesting with focusing on materials. They add a new dimension to our evening attire and I really love how these pieces accomplish each other, but yet speak for themselves.
Don't forget to let me know which look is your favorite and don't forget to enter my LuisaViaRoma giveaway
HERE
!
Wish you an amazing weekend!
Love,