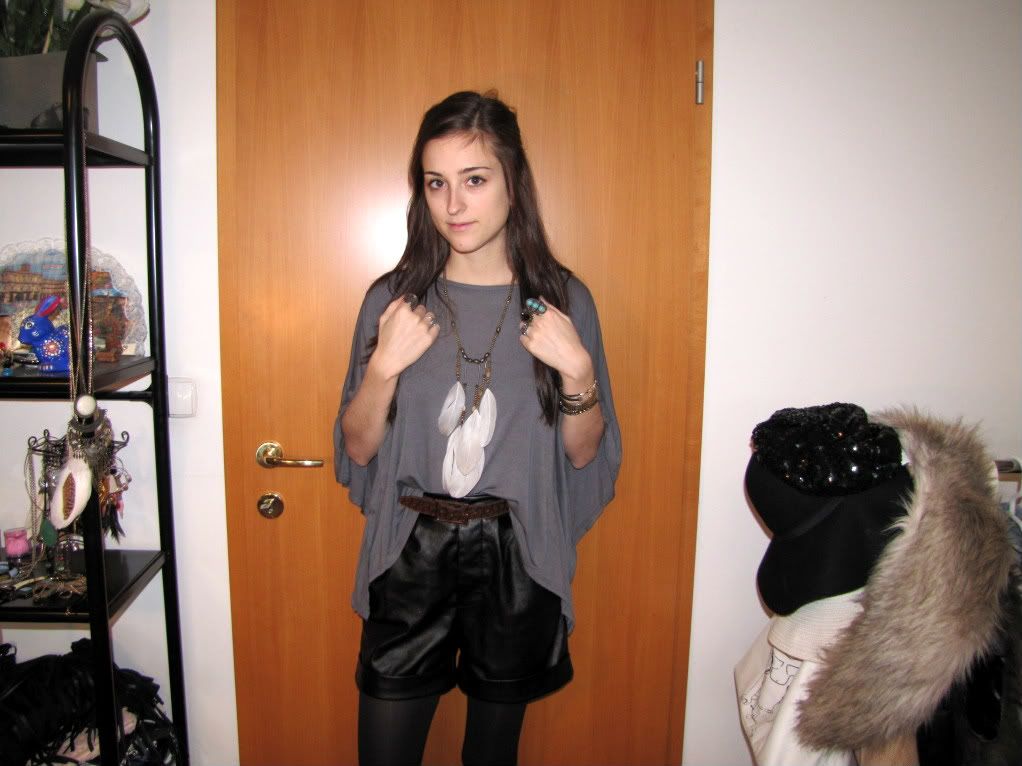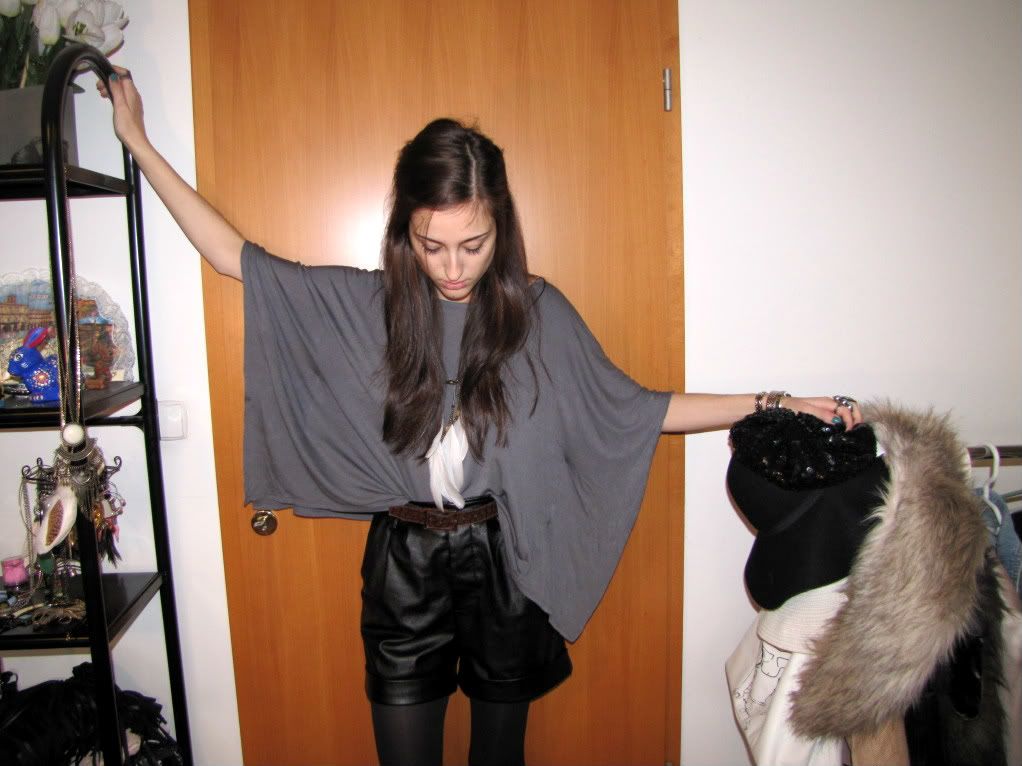 I didn't really feel like taking the photos outside, especially because it would mean freazing as hell since I wanted to show you this lovely top that I bought a few days ago! So I took the photos in my good old room, that isn't really a surplus of a scene but well..it doesn't hurt to try something different from now and than! Oh and I'm sorry for the lack of posts lately, I guess I got so cought in this Christmas spirit that I forgot about fashion for a little, so excuse-moi for that!
Hope you are all having a great pre-Christmas time! :D
Love,
Tesa
Wearing H&M top, Bershka necklace and vintage belt.