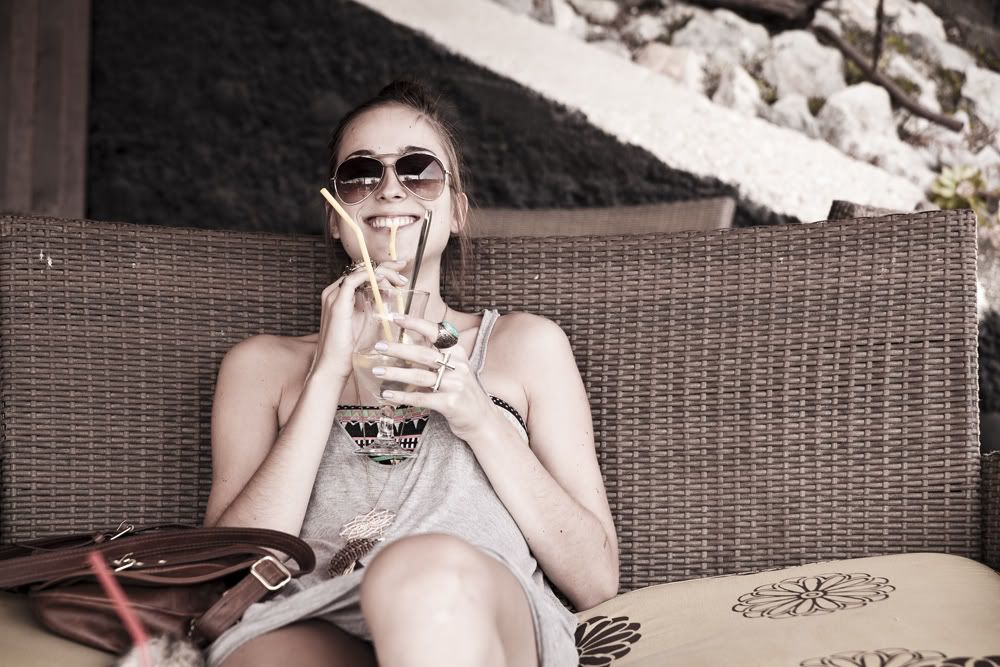 First of all, I'm sorry for the lack of the posts this week, I've been very busy/going through that I'vegotnothingtowear phase or maybe Ihatemyhair phase, anyways a BIG apology to all of you!
On the other hand, I had such an amazing day yesterday! The love of my life and I went to a small trip to the Zbilje lake, celebrating our (monthly) anniversary. We even rented a boat to explore the lake a little bit, avoding those creppy looking swans (is it just me or their look is just evel?!) and trying to catch a little duck, that mysteriously stayed underneath the water for a really long time! The statement of the day?...Rowing is hard!! It looked really easy, while I was watching my bF doing it, but when I tried it myself...well let's just say, I felt extremly incapable and you can see it on my face! :D
Last but not least, I would like to thank all of you, who had voted for me, at Blogger's wardrobe competition! I really appreciate every, single like of yours, it really means a lot to me and well all we can do right now is keeping our fingers crossed, and hoping I'll be the chosen one! You can't imagine how nervous I am, realising my life can be changed quite a bit on Monday!
Anyways, have a great time everyone!
Love, Tesa
P.s. Sorry for the idiotic smiles on the photos, I was just so happy and excited during the day! :D